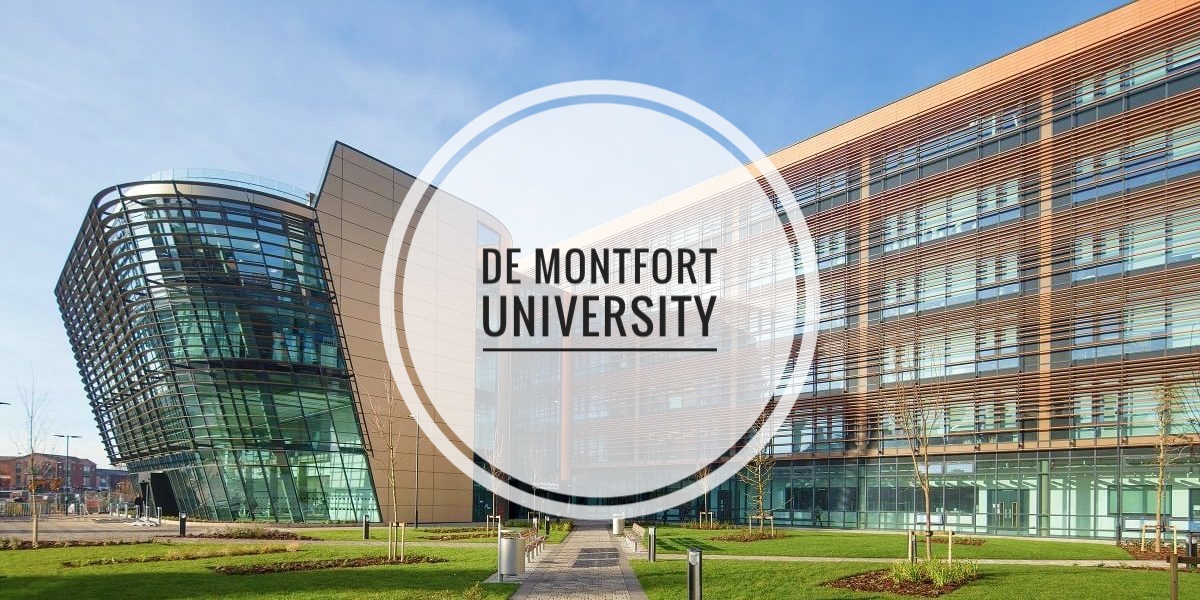 De Montfort University Leicester
Highlights
- De Montfort University (DMU) was founded as Leicester School of Art in 1870, became a technique school in 1969, and then gained as an university.
- The university is one of the UK"s three most modern universities, according to The Sunday Times 2010 Universities Guide.
- The university offers more than 500 courses from preparation to graduate level across 4 faculties as well as a comprehensive English Preparatory Program.
- The University has excellent connections with industry and has the opportunity to find jobs in the future.
Why De Montfort University?
Here are the reasons why students choose De Montfort University:

Quality in education
Excellence in research
English support programs
Business life programs
High graduation rate
Accommodation in Campus
Award-winning student support service
Undergraduate programs
A friendly atmosphere
A modern campus
Location and Access: The school is located in Leicester. Leicester is just 75 minutes from London St Pancras and the Eurostar hub, which means you"re only 4 hours from Paris. The city"s train and highway links also provide easy access to other cities.
A small detail on the campus: According to the Research Assessment Exercise ranking, the university is ranked 59th among 115 universities.
Student Statistics: DMU has a 10% international student population. 125 nations are represented in the school. The number of female students in the school is more than half.
Program Options: One of the most well-known features of DMU is to prepare students for the job market. When you graduate with the school"s programs, you will be ready to work. English Preparatory programs are the popular programs among the international students of the school.
Education Standards: The school has received an outstanding Performing Arts Center of Excellence (PACE), with its success in the arts. We can definitely say that it meets the requirements of the business world with its training programs. You will learn and gain experience at the same time.

School Facilities: The library has wireless internet, work spaces for groups, cafeteria and multimedia centers. DMU, which is ranked in the top 10 in National Student Survey.
Sports Facilities: The John Sandford sports center on the campus of the DMU is also close to the dormitories. This sports center offers indoor sports facilities; such as basketball, netball, squash, badminton, aerobic.
Living Expenses: Weekly room rents are around 60 GBP.
Nightlife in the City: There are many entertainments organized by the student union.
Who is among the graduates of De Montfort University?
- Charles Dance OBE, actor
- Engelbert Humperdinck, singer
- Eddie "The Eagle" Edwards
- Ken Shuttleworth, architect
- Alan Lloyd, pharmacist
- Andy Gotts, photographer
Rating
Named in the top 3% of 18,000 world universities
According to the Times Higher Education World University Rankings 2015-16
Named as one of the 150 best young universities in the world
According to the Times Higher Education 2016
Named in the top 1.4% of 18,000 global universities for its international impact
According to the Times Higher Education World University Rankings 2015-16
Programs