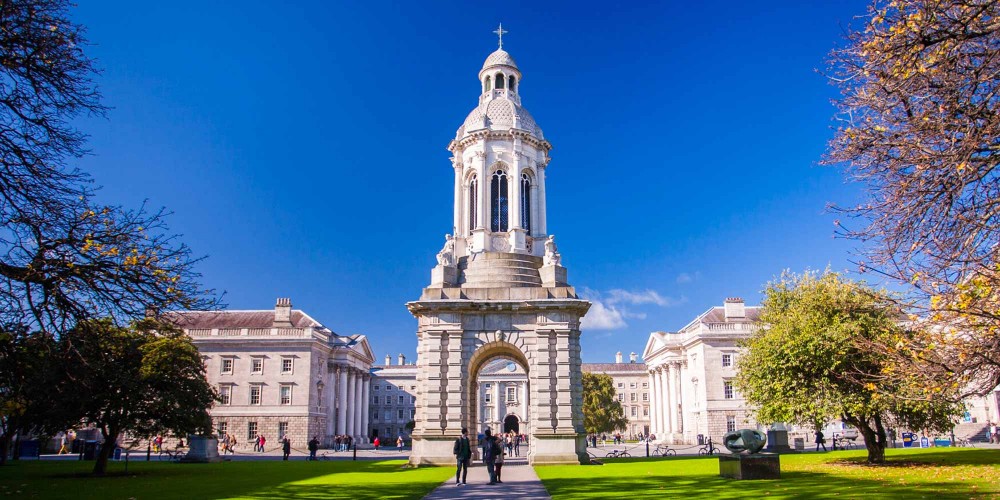 Why IRELAND ?
If you are unsure if an Irish university will have the program you are looking for, don't worry.Universities in Ireland offer degree programs in every possible discipline you can think of. If you want to take advantage of programs in which the country excels on a global scale, then pharmaceuticals, chemistry and technology are the fields to pursue. However long you pursue your education there, you are likely to find your credits will transfer to many other universities around the world, possibly even in your home country, where you can finish your degree.
Ireland is one of the few rare countries in the world that has managed to preserve its natural beauty despite its continuous progress and development. This makes Ireland a great study abroad destination for students who would like a combination of urban luxuries and the great outdoors. There are beautiful areas to explore, including the Cliffs of Moher and the Giant's Causeway. Are you interested in visiting a famous Irish pub? You do not have to travel far to find one. If you enjoy sports you will probably want to inquire about Gaelic football, hurling and snooking, among the other sporting events available. If you are a fan of healthy eating, you can enjoy the many farmers markets found all over the country – including the college campuses. It is safe to say you will never feel bored while you study abroad in Ireland.
As one of the only English-speaking countries in the EU, Ireland offers the opportunity to experience a different culture without having to grapple with a language barrier. Ok, so some of the stronger Irish accents might present some difficulties for the new visitor, but give it a few weeks and you"ll be having "the craic" with the locals like a native.
It's home to many of the world's leading companies
When it comes to job opportunities Ireland is second to none, with many of the world"s top companies attracted here by generous tax incentives and a highly educated workforce. As well as tech giants like Google, Facebook, and Twitter, Ireland is currently home to 9 of the world"s top 10 pharmaceutical companies and is one of the globe's largest exporter of pharmaceuticals, which means you certainly won"t be short of a job interview when you finish your course.
They don"t call it the Emerald Isle for nothing. Ireland"s relatively compact size means you"re only ever a few hours away from an area of outstanding scenery. From the breathtaking lakes and mountains of The Ring of Kerry, to the unearthly landscape of the Burren in Clare, and the rugged Atlantic coast of Donegal (a surfer"s paradise) the list of stunning natural spots is almost endless, and most of them can be reached in a few hours by car from Dublin. The city itself is also home to some beautiful green spaces, like the Phoenix Park, which is one of the largest city parks in Europe and even has its own herd of deer.