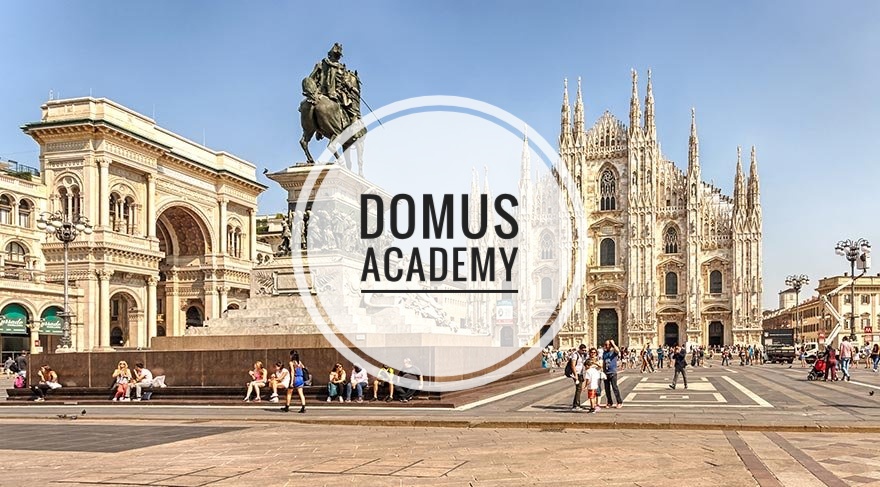 DOMUS Academy
Highlights
- Founded in 1982 in Milan, Italy. Domus Academy is a world-renowned design school.
- Considered one of the most respected institutions in Italy, Domus Academy offers its graduates great opportunities in terms of careers thanks to its extensive network of both Italian and international companies.
-The institution offers only master-level training. Moreover, there will be some summer programs during summer time.
- The duration of the training is 12 months and then 3 months internship.
- The school also provides financial support to the students with the competitions and scholarships it offers.
Why Domus Academy
One of the most famous fashion designer schools is located in Milano. The programs it has appeal to candidates who have a first level degree and or professional experience in fashion and accessory design, arts, humanities, economics or business.
You can gain Explore new territories in product design, technology, fabrication, and construction in Milan, the world capital of design.
Requirements
- The language of instruction and all courses are English. Therefore, a knowledge of the English language is essential.
- For English language proficiency, IELTS 5.0 or TOEFL is 59 points or the certificate of 100% English is sufficient for the bachelor"s degree.
- If you fail the academic requirements to enter a master's program at Domus Academy, consider taking 4 monts Pre-Master course to succeed on your design skills. IELTS 4.0 is acceptable for the Pre-Master course. You may take an Intensive English course to increase your score up to 4.5. Upon entering your master's program, you will be needed to take another Intensive English course to get your score up to the essential 5.0
Career Opportunities
Job titles include:
Interior designer
Exhibition designer
Lighting designer
Living designer
Space planner
Alumni of this


Our alumni work on the frontiers of every area of design. Each year our graduates move on to fulfilling careers in fashion studios, design agencies, and top companies, and many open their own start-ups around the world.
92% Employment rate within 1 year
90% Job consistent with studies
+45% Average monthly net income vs AlmaLaurea
Careers in the interior design field are numerous and varied. Alumni of this program are working in the home design, retail, hospitality, event planning, furniture design, and architecture sectors.
Programs